Community heating scheme in Wick wound up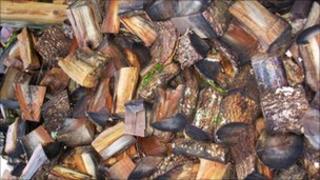 Highland Council has pulled the plug on a community heating scheme in Wick.
It is winding up the seven-year renewable venture which has cost nearly £14m in public subsidies but failed to produce a kilowatt of green energy for homes in the Pulteneytown area.
The council had tried, without success, to reach agreement with Ignis Energy to service the existing network.
Householders will now have standard council heating systems installed in their homes.
The renewable energy scheme was launched in 2004 by a community company to supply homes with green energy from waste wood.
Caithness councillor, David Flear, said: "Heating systems from wood would work in many parts of the world, in fact in Finland nearly every small town has one.
"I think the problem with this one was that the board became rather too ambitious and basically the system that they ended up having was experimental and was also designed to produce electricity and the end product is that it simply didn't work."