Capgemini may relocate Inverness and Nairn work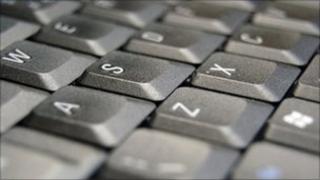 IT company Capgemini is looking into the potential of relocating some of the work done at its offices in Inverness and Nairn, it has confirmed.
The firm said a fraction of its 450 employees in the Highlands were involved, but it hoped to avoid having to make redundancies.
Capgemini said in "ever challenging times" its clients were seeking to manage costs and enhance growth.
In a statement, the company said it remained committed to the Highlands.
Capgemini said it was not the first time it had moved work out of Inverness and Nairn.
It said it could not say whether the latest move would lead to any job losses and added it had successfully managed fluctuations in work in the past.
The company statement said: "Capgemini can confirm that it is initiating a process to explore options around relocating some service desk roles that are currently provided in Inverness and Nairn to other service centres within the Capgemini Group in response to market conditions.
"Capgemini is constantly managing fluctuations in demand and in circumstances like these, we believe that it is best to communicate openly with its employees.
"The additional context around this potential change is that Capgemini is also engaged in both reskilling individuals to enhance their career, and in the movement of work to Inverness and Nairn."
A priority
The company added: "It is also important to note that Capgemini uses local contractors as a part of our flexible resource to deal with peaks in workload, which allows us to respond in a timely manner to changes in demand for work."
The company said any changes would fully comply with employee legislation and consultation guidelines.
It added that addressing issues facing potentially affected employees was a priority.
Capgemini also has bases in Edinburgh and Glasgow.
The company's headquarters are in Paris and it operates in more than 40 countries.
It employs 110,000 workers in Europe, North America and the Asia Pacific.