Scots contribute to Japan and New Zealand quake comic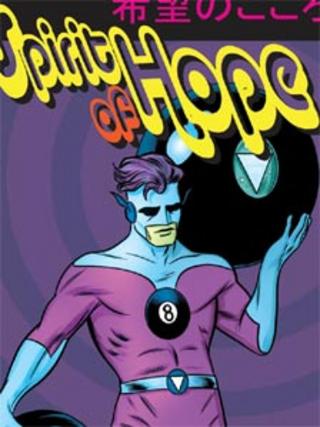 Scottish writers and artists have contributed to a collection of comic strip stories created to raise funds for earthquake victims.
Alan Grant, Gary Erskine, Martin Conaghan, Vicky Stonebridge and Richmond Clements have provided material for Spirit of Hope.
The graphic novel anthology has been put together by the British Comic Alliance.
Sales will raise funds for people in Japan and New Zealand.
More than 80 people from all over the world - writers, artists, colourists, letterers and editors - have contributed to the book free of charge.
Grant writes for British comic 2000AD, while Erskine has illustrated stories for Marvel comics in the US.
Stonebridge and Clements are co-organisers of the Highlands comic book convention, Hi-Ex.
Clements has written a strip drawn by a Japanese artist called Inko for the anthology and Stonebridge has illustrated stories by Conaghan.
Conaghan's previous work includes a graphic novel about 19th Century serial killers Burke and Hare.
Tim Pilcher, of the Comic Book Alliance, said the organisation had wanted to do something to help the victims of the earthquakes and their aftershocks.
He said: "Overwhelmed by the sheer enormity of the disaster we felt impotent to do anything.
"But standing idly by was simply not an option.
"So we did what comics people do best, we put a call out to the artistic community and asked for a strip, pin-up or anything that encapsulated that devastating situation for them."
The project has been edited by Alan Cowsill.