Runner to shun sleep on Milngavie to Portree challenge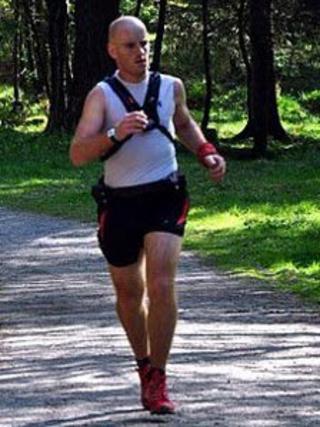 A man who took up ultra running three years ago is to attempt to run from Milngavie, near Glasgow, to Portree on Skye without stopping to sleep.
Donnie Campbell, 26, from Skye, lives in Glasgow and runs a guesthouse in Edinburgh.
Setting off on Saturday morning, he plans to reach Portree in the early hours of next Monday morning.
Mr Campbell will be taken by a small fast boat from Mallaig to Armadale on Skye.
He hopes to raise £5,000 for Skye Cancer Care.
In 2008, his mother and grandmother were diagnosed with cancer. Mr Campbell's grandmother later died.
He has previously run the West Highland Way race, also a Scottish ultra race in the Borders and run from Milngavie to Tyndrum.
He said: "On my run I will take part in the West Highland Way race first and then from Fort William head towards Mallaig, taking the scenic route to the isles.
"I'll then take a fast rib to Armadale in Sleat and do the last 40 miles north to Portree.
"Trying to do it without any sleep is going to be a challenge, but so long as I eat and drink I should be ok."
Mr Campbell added: "I have trained for the mileage. The unknown is not sleeping for 48 hours."