Pedal power generates island music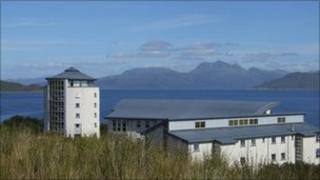 A music concert with a difference which will be powered solely by bicycles is to take place on the Isle of Skye.
Ten cyclists will generate all the electricity needed for the event at the Gaelic college, Sabhal Mor Ostaig.
The cycles are being supplied by a local bike shop and the technology required is being installed by the team behind a BBC programme which harnessed human effort to power a house.
The event celebrates the island's music heritage and the environment.
A special house band of well-known musicians has come together under the name Blazing Saddles and the concert organisers said that the harder the cyclists pedal, the louder the music will get.