Tenant farmers renting Forestry Commission land mooted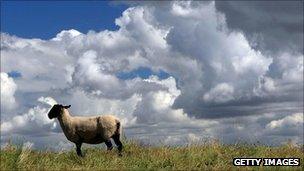 Land bought by Forestry Commission Scotland (FCS) for potential tree planting could be offered to newcomers to tenant farming.
The Scottish government and the commission are considering the idea being promoted by the Scottish Tenant Farmers Association.
Association chairman Angus MacColl said there was a shortage of farms and land available for rent.
He said action was needed to help the next generation of tenant farmers.
Renting land from FCS was discussed at a meeting between the association and Rural Affairs Secretary Richard Lochhead.
Mr MacColl told BBC Radio Scotland: "One of the difficulties we are facing is reluctance of landowners to let land to new entrants.
"It would be a good idea if the Scottish government was able to help kick-start the process of creating starter units through the Forestry Commission."
He added: "The Forestry Commission is a great buyer of land.
"But not all of this land is suitable for tree planting and our idea is that the Forestry Commission keep some back and put it back into agriculture."
Mr Lochhead said land available for letting was lacking across Scotland, particularly in the Highlands and Islands.
He added: "If we can use Forestry Commission land or other publicly owned land then certainly that is something we should investigate.
"We also need to encourage landowners to put more land on for letting."
Related Internet Links
The BBC is not responsible for the content of external sites.