Slumdog actress to launch Kingussie film nights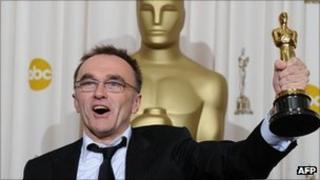 An actress who appeared in the Oscar-winning film Slumdog Millionaire is to attend a special screening of the movie in Kingussie later.
The Highland village's Ruthven Road is mentioned in a line in the film delivered by Janet de Vigne, from Edinburgh.
De Vigne's appearance at the screening will mark the launch of new weekly film nights in Kingussie.
The village does not have a cinema, but will hold the events in a local hotel.
Holding weekly film nights was suggested during an annual festival celebrating movies.
Organiser Iona Malcolm said: "This was all born at the Kingussie Food on Film Festival when a survey was carried out into interest in a film night in Kingussie.
"The reaction was very, very positive."
Directed by Danny Boyle, Slumdog Millionaire won eight Oscars in 2009.