University of the Highlands and Islands secures £5.7m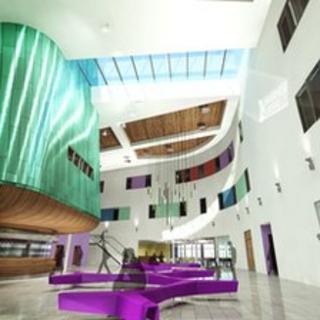 More than £5.7m in European Union cash has been given to the University of the Highlands and Islands (UHI).
The European Structural Fund award was announced by the Scottish government.
Youth Employment Minister Angela Constance said the funding would aid economic recovery in the Highlands and Islands.
Most of the money - £5.6m - will go towards the cost of higher than anticipated demand for places at UHI's network of colleges and research sites.
Inverness College has received £100,000 and Lews Castle College in Stornoway £38,748.
Ms Constance said higher education has become a significant economic driver in the region.
She added: "This announcement follows the green light for a new Inverness College campus and this additional investment marks an exciting period for post-16 education in the north of Scotland."
Earlier this month, the Scottish Funding Council committed up to £51m towards Inverness College UHI's move to a new campus to be built at Inverness.
The Scottish Agricultural College, research bodies and businesses are also expected to take up spaces at the Beechwood campus.
Highlands and Islands Enterprise (HIE) is leading the campus project.
Work on the site is scheduled to start next year with the first buildings ready to open in 2015.
Inverness College UHI plans to relocate staff and students from its sites at Longman and Midmills in Inverness to a new building on the campus.
The Scottish Funding Council is the national body responsible for funding teaching and learning provision, research and other activities in Scotland's colleges, universities and higher education institutions.