Cost of living in the Highlands, Orkney and Shetland probed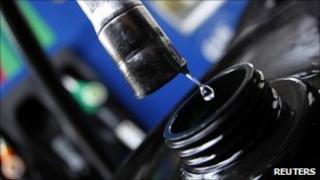 The extra costs of living in remote parts of Scotland, and other parts of the UK, are to be investigated by the Office of Fair Trading (OFT).
The watchdog will look at energy markets in response to concerns that too few suppliers mean prices can be higher.
It will also investigate extra charges for delivery of goods bought online.
In Scotland, the OFT will host workshops to gather evidence from people in the Highlands and Shetland.
It will also to look at the situation in other remote and rural areas of the UK as well as other countries' approaches to the higher costs of rural life.
The OFT has published Welsh and Gaelic versions of the announcement on its call for evidence.
Director Kyla Brand said: "Geography and population density can have a major impact on the cost and accessibility of goods and services to consumers, and on how businesses operate.
"We want to get a clearer picture of these issues and understand and explain some of the reasons behind them.
"We also want to explore what the OFT, or other bodies could do to reduce the downsides, and maximise the benefits of remoteness."
Higher costs
Last month, SNP MP Angus MacNeil raised concerns about high costs and a lack of competition in the supply of fuel with Scottish Secretary Michael Moore.
Mr MacNeil said he had received an assurance from Mr Moore that the issues would be reviewed by the OFT.
Earlier this month, the firm supplying fuel to the Western Isles and Northern Isles said it was not responsible for higher costs on the islands than the mainland.
Petrol and diesel at island pumps can be up to 20p more expensive.
GB Oils Ltd, parent company of Scottish Fuels, said it made a margin of just 2.6p a litre on diesel.
Non-executive director Sam Chambers told a public meeting in Stornoway that the company was keenly aware of islanders' concerns.
Meeting organiser and campaigner Callum Iain MacMillan said the cost of fuel was a serious issue concerning the Western Isles, Orkney and Shetland.
Highland Council, meanwhile, has also been gathering information on increased charges for deliveries of goods bought online.