Population decline in west Harris halted, says trust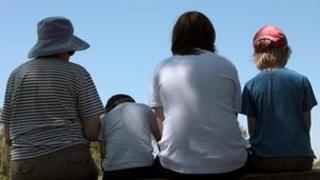 Population decline in part of the Western Isles has been "halted" two years after a community buy-out.
West Harris Trust bought land between Scaristavore and Luskentyre.
In 2010, the trust said a third of the houses in the area were used as holiday homes and there was only one child of pre-school age.
By 2013, the trust hopes 30 new people will have moved into 16 homes which are at the moment being built, or in the planning stage.
Chairman Murdo Mackay said: "There has been a marked change in West Harris since the community purchased the estate in 2010.
"While we can not take credit for all these positive developments I believe that the process of community ownership has created a new air of optimism."
David Cameron, chairman of Community Land Scotland, added: "It is simply great to see positive news on population and housing coming out of West Harris."
Meanwhile, National Trust for Scotland has issued an invitation for new tenants to take over the running of one of the remotest guest houses in the UK.
Tighard Guest House on the island of Canna was built in the 1900s.
Its new tenants would help to maintain the isles' small population.
NTS manager of Canna, Stewart Connor, said: "Tighard Guest House is an important part of Canna's economy and whoever takes on this challenge will be central to a successful tourist and visitor experience.
"It is not for the faint-hearted but the rewards in terms of the stunning views are second to none."