Potential dates of Joint Warrior GPS jamming published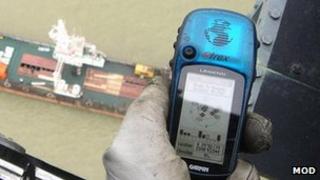 Potential dates and times when GPS could be jammed in the north of Scotland during a major Nato exercise have been published by the UK military.
Jamming during Joint Warrior last October was suspended after complaints from Western Isles fishermen.
The islands council, Comhairle nan Eilean Siar, also said satellite TV, mobile phones and internet connectivity were disrupted.
This month's Joint Warrior could see jamming for an hour at a time.
In a notice to fishermen, Joint Tactical Exercise Planning Staff (JTEPS) said there was the possibility GPS services could be denied to civilian users for periods between 17-26 April.
The jamming would be done around Loch Ewe and Faraid Head in Sutherland and at times that would include from 09.00-10.00 and 19.30-20.30.
JTEPS said in its notice that the activity could affect vessels in the Minch and was subject to approval from the Ministry of Defence (MoD). However, it added that prior warnings would be given.
It also said GPS denial provided "essential" training to armed forces personnel.
The war games and counter terrorism training are held twice a year, in spring and autumn, and involve Nato armies, navies and air forces.
Much of the training takes place in Scotland.
The Royal Navy has already alerted fishermen to the possibility they will be challenged by helicopters and ships in radio communications as part of the training.
Jamming was done during previous exercises, but was suspended last year after the complaints were made.
The Royal Navy had issued prior warnings that GPS in parts of Scotland would be disrupted, including in a guide made available to the public the previous month.
It gave the locations and timings for the jamming.
The Scottish government also confirmed it had received the guide and put it on its website.
However, Western Isles fishermen said the first they knew of the jamming was when their equipment went offline.
Comhairle nan Eilean Siar said jamming had also been blamed for affecting internet connectivity and mobile phone and satellite TV.