Transfer concern over new single Scottish police force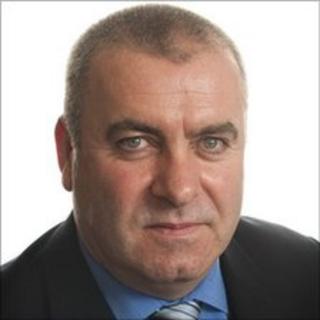 Scotland's new police force could be see officers transferred around the country against their will, a union warns.
Chairman of the Scottish Police Federation Brian Docherty warned that his officers were "overwhelmingly" worried about the possibility.
Mr Docherty made the comments at the federation's annual conference in Aviemore.
The new service is due to be launched in a year's time.
Mr Docherty said that protection for officers could be lost if they were promoted, and as a result they could be transferred to any part of Scotland on any number of occasions.
He has called on Justice Secretary Kenny MacAskill to improve this part of the bill.
Mr Docherty also asked that Mr MacAskill make amendments to the Police and Fire Reform Bill currently going through parliament.
At present the bill states that it would be an offence for a person to assault, resist, and obstruct or hinder a constable or a member of police staff.
The police federation would like each category to be treated as separate, individually identifiable offences.
Faslane worry
Mr Docherty also issued a warning about "deep cuts" to the MoD police force, which he said could affect "sensitive" sites such as Faslane.
He said: "The Scottish public must have a guarantee that those sensitive sites are policed by properly qualified, trained and equipped officers."
Single forces for Scotland's police and fire services are expected to begin operating on 1 April next year.
The new interim police HQ will at the Scottish Police College in Tulliallan in Fife and the unitary fire HQ will be at Perth Community Fire Station.