Wounded soldiers on waiting list for Houses for Heroes homes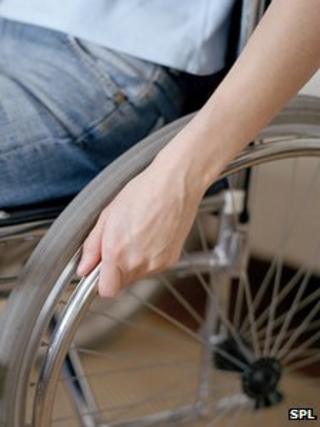 Twenty young disabled servicemen are on a waiting list for homes in Inverness, the charity Houses for Heroes has said.
The men were wounded during operations in Afghanistan and need properties adapted for wheelchair access.
Houses for Heroes is raising funds to build the housing needed. It has already been donated land in Inverness for eight properties.
The charity has existing homes in the city and at 73 other locations around Scotland.
Set up in 1915, Houses for Heroes does not receive government funding.
Later this month it will launch a major fund-raising event.
Ann Hamilton, the charity's finance manager, will walk from Inverness to Edinburgh.
In June, housing manager Caroline Wilkinson and Betsy Dorfman from the Royal British Legion Scotland will parachute into Perth.
Houses for Heroes' chief executive Peter Minshall will complete the challenge by swimming the Gulf of Corryvreckan - the site of a whirlpool - off Jura.
Planning permission for the eight houses in Milton of Leys, Inverness, was secured in February 2011.
The properties are to be made available to former military personnel and emergency services staff, some of them disabled.