Tesco cannot save damselfly pond at Aviemore site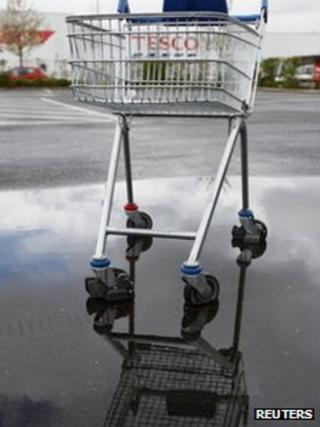 A pond that provides habitat for rare northern damselfly will be filled in if Tesco get the go-ahead to build a new store on the site.
Conservationists, including the British Dragonfly Society, have concerns about the loss of the pond at the former Santa Claus Land site in Aviemore.
Tesco said it would not be safe to keep it, but has offered to protect trees and put up bird and bat boxes.
The planned supermarket would replace the town's existing store.
Its 90 staff would relocate and 150 new posts would be created.
The Cairngorms National Park Authority (CNPA) planning committee will consider the planning application next week.
Park officials have recommended approval subject to certain conditions being met, including the removal of an objection from the Scottish Environment Protection Agency.
Other conditions include measures to prevent pollution and causing nuisance to neighbouring properties during construction work.
Conservationists have written to the CNPA to highlight concerns about the loss of the damselfly habitat.
Tesco said removing the pond was unavoidable for safety reasons.