New Badenoch and Strathspey supply 'tastes like London water'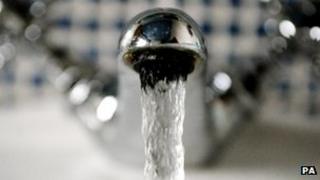 People living in Badenoch and Strathspey claim an upgrade of their water supply has left it tasting like 'London water'.
Campaign group Purify Our Water (POW) has been set up to after complaints that new treatment of the supply has spoiled its taste.
Scottish Water's new £24m system went live in February.
The company said before the upgrade water only received basic treatment and no filtration.
Scottish Water has invited customers in Badenoch and Strathspey to an information event at the Aviemore Conference Centre on 9 May.
POW spokesman Joe Kirkby said the area was renowned for its water quality.
He said: "When living in London and coming up here to stay with relatives the water was one of the things I always picked up on, how lovely it was.
"Now it just tastes like London water."