Complaint against NHS Highland cancer diagnosis probed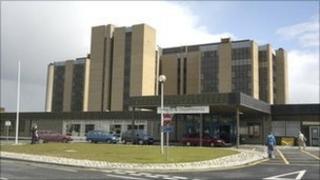 NHS Highland has apologised to a patient for a delay in diagnosing renal cancer and for the way it handled his complaint about the situation.
The patient, who has not been named, complained that a small tumour found on his kidney in December 2005 was not regularly and properly checked.
He told the Scottish Public Services Ombudsman (SPSO) that the cancer could have been prevented.
The watchdog has upheld the man's complaints.
It recommended that NHS Highland carry out a review of its handling of the case, learn lessons from it and also apologise to the patient of Raigmore Hospital in Inverness.
NHS Highland's chief executive Elaine Mead has made the apology.
She said: "On behalf of NHS Highland, I am really sorry that we were not able to get everything right for this patient and that we failed to investigate the complaint properly.
"We welcome the independent review by the ombudsman's office and I have written to the patient to personally update them on the actions that have already been taken."
Ms Mead added: "It is really important we all reflect and learn from the distressing consequences for our patients and their families when we don't get everything right."