'Most' north of Scotland energy firms to enjoy growth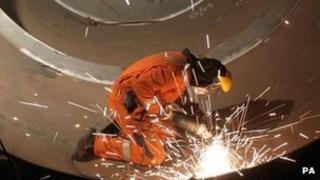 Almost 80% of energy businesses in the north of Scotland will enjoy growth this year, according to a new report.
The inaugural Energy North report was supported by law firm Harper Macleod LLP and launched by Energy Minister Fergus Ewing.
There was a "climate of optimism" among most companies involved in renewables and oil and gas, the report said.
However, a lack of skilled workers, increased bureaucracy and problems getting finance were also identified.
Angela Wilson, operations manager at Energy North, said more than 45 companies increased their workforce in 2011.
She added: "However, the report isn't all good news and we now plan to work with our members to address the issues it raises.
"Here in the Highlands there is much work to do in the community.
"Almost half the companies surveyed feel the local community fails to recognise the importance of the natural energy resources that exist on their doorstep.
"Raising awareness of our assets and the benefits they will bring is crucial and could go some way towards plugging the skills gap."
Mr Ewing said there were "vast energy opportunities" in the north of Scotland.