Comhairle 'failed' to halt numbers of young leaving isles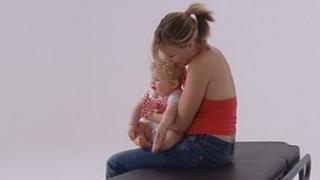 Western Isles Council's leader Angus Campbell has said the local authority had failed to halt the drain of young people from the islands.
He said encouraging people to stay should be the focus of Comhairle nan Eilean Siar and it could not be distracted by its financial woes.
Depopulation has been a long-running issue for the Western Isles.
The population has been in decline since 1999 and, in 2007, it was revealed more women than men had left.
In an interview with BBC Alba, Mr Campbell said: "I think it is very important that we just don't deal with what is in front of us in terms of losing resources and losing money.
"I am very keen that we start to look at the positives and where we can get new things into the economy.
"What we have failed to do in the last few years is get more young people to stay here and live here and bring up families here."
Mr Campbell, who was re-elected leader on Thursday, said growth in the renewable energy industry could offer new opportunities to young people.
He added: "If we give up on our young people and just deal with the financial figures we are creating a downward spiral for ourselves."
The Western Isles, which includes the islands of Lewis, Harris and the Uists, has a population of about 26,000.
West Harris Trust believes it has halted decline in its area following the community buy-out of land between Scaristavore and Luskentyre two years ago.
In 2010, the trust said a third of the houses in the area were used as holiday homes and there was only one child of pre-school age.
By 2013, the trust hopes 30 new people will have moved into 16 homes which are at the moment being built, or in the planning stage.