Aviemore Highland Resort in new High Life card deal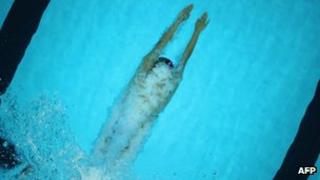 The Macdonald hotel chain has agreed to continue its involvement in a local authority launched scheme that provides entry to leisure facilities.
In February, the company said it was ending its arrangement with Highland Council's High Life card scheme at its Aviemore resort.
A local campaign was launched to fight the move.
Macdonalds said it has agreed a new enhanced package for cardholders. The new contract starts on 1 June 2012.
High Life card holders pay up to about £24 a month to gain all-inclusive access to gyms, swimming pools and sports clubs that are signed up to the scheme.
A pool at Macdonald's Aviemore Highland Resort (MAR) can be used with the card.
The card scheme is now run by an arm's length body, High Life Highland.
The hotel chain said the new package offered discounts at its Spey Valley Shopping, Inflatable Fun Factory and children's soft play area, on top of the previous benefits.
Discounts will also be available at all the resort's restaurants and cafes and on holidays at any Macdonald resort in the UK or Spain.
The current three-year contract was extended until the end of May 2012 to allow the new conditions of the contract to be finalised between Highland Council and MAR. The new agreement is for a three-year term from 1 June 2012.
Simon Jackson, chief executive of Macdonald Aviemore Resort, said the company had enjoyed a six-year relationship with the council.
He added: "We can now look forward to another period of working together to provide excellent health and leisure facilities to local families and individuals in Aviemore and its surrounding communities.
"We would also look to extend further our commitment to support the local schools programme and activity groups.
"As a key employer, visitor attraction and community facility within Aviemore the MAR board welcomed the enthusiastic support it received from the local community, Highland Council and Aviemore Community Council in recent months, this combined with many cross party political letters of support reinforces the resort's prominent position within the community."