Snowsports season in Cairngorms officially over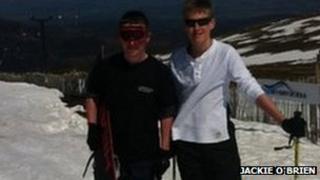 The snowsports season has officially ended in the Cairngorms following several days of warm weather.
CairnGorm Mountain was the only one of Scotland's ski centres with enough snow on its slopes at the weekend.
It had benefited from heavy snowfalls in April and early May, before temperatures climbed last week.
In June 2010, more than 100 skiers took advantage of ski tows being open at CairnGorm Mountain for the first time in midsummer.