Highland special constable bows out after 51 years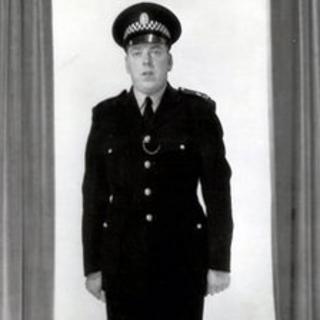 A man who was prevented from joining the police because of his height has stood down as a special constable after 51 years of service.
Alan Melville, who is about 5ft 8in, had his application to become a full-time officer declined under 1960s rules.
He went on to join Inverness-shire Constabulary in 1961 as a special.
Mr Melville retired at 65 in 2005, before returning to serve for another seven years.
He has left Northern Constabulary - a successor of the Inverness-shire force following mergers and restructuring - as a special superintendent.
The Inverness shoe shop owner said: "I have enjoyed every minute of my special career and I would do it all over again.
"There have been many, many fond memories during my service and I would probably highlight the camaraderie and friendship I enjoyed with my regular colleagues as the best thing about the job."
Mr Melville added: "Like any other job there were difficult times, particularly some of the more serious cases like murder, although these have been relatively rare."
Chief Supt Julian Innes said Mr Melville's service had been exemplary.
He added: "I have much respect for him as an individual who has given 50 years loyal service to the public of the Highlands and Islands."