Diamond Jubilee: AA brings back Highland Patrol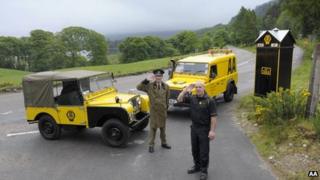 Breakdown service the AA has resurrected its Highland Patrol name to mark the Queen's Diamond Jubilee.
Formed in June 1953, the name was used by AA teams set up in the north of Scotland after tourism boomed.
It was ditched in 1992 when the organisation changed to new livery, uniforms and branding.
The new team has been trained to operate in extreme weather and has been equipped with 4x4 vehicles carrying the name Highland Patrol.