Review of Inverness nightclub curfew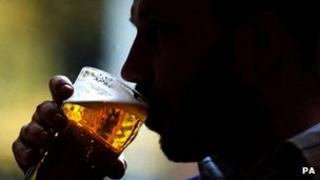 A requirement for nightclubs in Inverness to refuse admission to people after midnight is to be reviewed.
The curfew was introduced in 2003 as a way of better managing the city centre's night-time economy, policing and easing pressure on taxi ranks.
However, some pub bosses complain it leads to an exodus of customers between 23:00 and midnight.
Highland Licensing Board members meeting earlier agreed the curfew should be reviewed.
The board last looked at the curfew in 2010 after receiving an e-petition from people who wished to see it removed.
However, it remained in place after Northern Constabulary and the City Centre Pub Watch argued in favour of it.
Pat Hayden, of the Highland Local Licensing Forum, said the curfew gave visitors the wrong impression of what the city was like late at night.
She said: "What concerns the forum members is that here we have Inverness, a very popular tourist destination, and you are sending out the wrong message.
"We feel people are being told that it is not safe to be in town at night because of the curfew.
"We are not happy about this."