Highland Council makes living wage pledge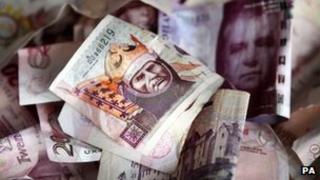 Highland Council has said it will introduce a "living wage" to help its lowest paid staff.
The local authority's SNP-led administration said employees would get at least £7.20 an hour.
The new wage will be introduced no later than 1 April 2013, the council said.
It was included in what the council described as a "bold and ambitious" programme of priorities for the next five years.
The programme sets out 128 actions across seven main themes, including plans to work with the Scottish government, housing associations and the private sector to help deliver 5,000 new homes by 2017.
This would include at least 600 council homes and other affordable homes. The council will also continue to press the UK government to write-off the council's housing debt of £149m.
The administration said it was also working with the Scottish government, Transport Scotland and others to support the upgrade of the Berriedale Braes, A9, A82 and A96.