Reservoir for SSE's Glendoe hydro scheme re-filling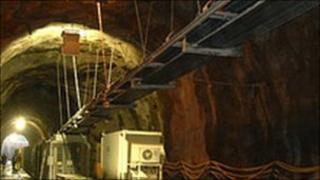 The reservoir for SSE's £140m Glendoe hydro scheme in the Highlands is being re-filled ahead of the 100 megawatt plant resuming work.
The plant, near Fort Augustus, was officially opened by the Queen in June 2009, but operations were suspended in August that same year.
Work was stopped following a rock fall in a tunnel carrying water from the hilltop reservoir to a massive turbine.
Electricity generation is expected to resume late this summer.
SSE said the speed at which the reservoir filled depended on adequate rainfall in its catchment area.