First commercial advert added to Highland Council site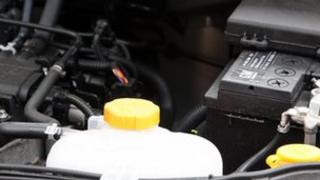 A local authority has posted the first advert for a privately-owned business on its website.
Highland Council awarded weekly newspaper publisher Scottish Provincial Press a contract to attract advertising to its site.
The local authority said it had been encouraged by public feedback to seek more income from advertising and sponsorship of its services.
The first advert to appear is for prices of MoTs at a car garage.
Some roundabouts on roads maintained by Highland Council have been sponsored by companies for a number of years.
Offering advertising space on its website is a new move.
The local authority said feedback during a budget consultation exercise in 2010 had led it to consider generating more income from advertising.
A council spokesman said the car advert was posted last week.
He added: "It is the first ad to appear on our web site.
"Scottish Provincial Press have the contract to attract advertising and sponsorship across a wide range of council services and facilities, and saw the council website as an attractive proposition."