Cattle drover trails in Cairngorms improved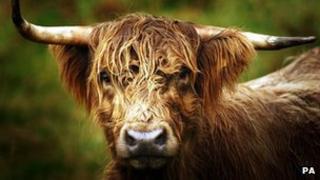 Routes used since the Middle Ages are among 17 footpaths in the Cairngorms National Park that have been improved as part of a four-year £2.1m project.
Some of the trails were followed by drovers moving cattle from Aberdeen.
About 58 miles (93km) of track in total was involved in the project led by Cairngorms Outdoor Access Trust.
According to the park authority, the area draws 1.4 million visitors every year, and even the remotest trails can have 12,000 users per annum.
Environment Minister Stewart Stevenson has met some of the volunteers who worked on the paths.
He said: "Some of these routes have been around since the Middle Ages, when they were used as drove tracks to move cattle from Aberdeen and it's thanks to projects like this that they'll continue to be used sustainably for many years to come."