Scottish loch research by Sepa and School of GeoSciences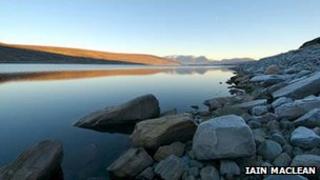 New research is to be done on some of Scotland's lochs.
The PhD project aims to improve scientists' understanding of the relationship between what are known as humic substances (HS) and phosphorus.
HS is natural matter washed into water from nearby soils, while phosphorus is an important nutrient.
An estimated 61% of Scotland's lochs have water coloured by HS, according to the University of Edinburgh's School of GeoSciences.
It said the relationship between HS and phosphorus was "complex and poorly understood".
The school is to fund half of the cost of new research of Scotland's lochs.
The Scottish Environment Protection Agency (Sepa) will cover the remaining 50% of the funding needed for the project.