Highland Council seeks £12m-worth of savings ideas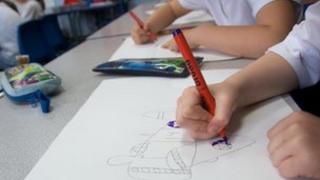 Highland Council has sought ideas from the public on how it could make savings of almost £12m.
The local authority has launched a three-month consultation, which aims to gather suggestions and also views on proposed cuts of £17.8m.
The total saving of almost £30m is need to help the council balance its 2013/14 and 2014/15 budgets.
The proposals include shorter school days at rural primary schools and higher burial and cremation costs.
Other suggestions include rationalising nursery provision.
People have also been asked if they would accept higher costs for car parks and parking permits.
Fewer times when council staff cut grasses in villages, towns and on road verges along with a cut in the number of flowerbeds that need to be maintained have also been mooted.
The idea to make school days for P4-5 at rural schools 30 minutes shorter could save £3.2m, according to the council.
The local authority will set budgets in February next year.
The local authority has previously consulted the public on where savings could be found.
Council leader Drew Hendry said: "The assistance we received from the public two years ago was invaluable and therefore we intend to build on this success in repeating the exercise.
"The financial environment looks challenging even beyond the next two financial years so the consultation will also assist in our longer term budget planning."