BBC Alba presenter Diane Morrison dies aged 25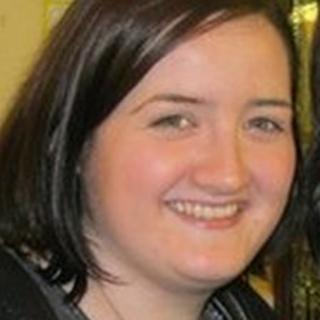 A regular presenter on the daily information Dè tha Dol slot for the Gaelic service BBC Alba has died of a heart attack at the age of 25.
Based in Lewis, Diane Morrison was also a researcher and regular contributor to the Gaelic children's programme Aileag, as well as working for daily programmes.
Her sister Karen is a producer who worked at the same Stornoway office.
Ms Morrison's funeral will be held in the town on Saturday.
She died last Sunday.
In a staff email Ken MacQuarrie, BBC Scotland director, said: "Our thoughts are with Karen and her parents Murdo and Catherine at this very sad time."
Colleagues said Ms Morrison had a keen and active interest in sport, music and in the Gaelic language and culture.