James Bond Skyfall crew 'blown away' by scenery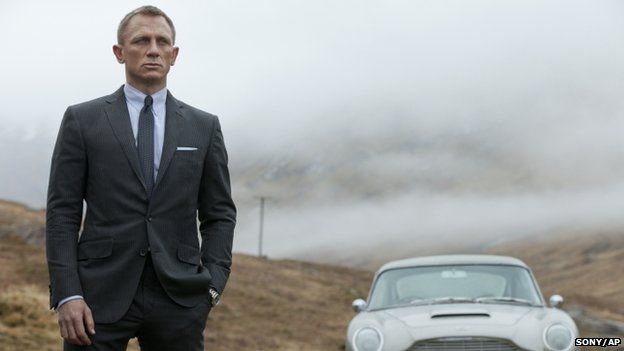 A film crew were awestruck by Scotland's scenery while shooting new Bond movie Skyfall on National Trust for Scotland (NTS) land.
Scenes with stars Daniel Craig and Dame Judi Dench were shot on trust property in Glencoe in the Highlands.
Anna Preuss, NTS's new filming manager, said the crew were "absolutely blown away" by the landscape and red deer stags that appeared during the shoot.
Skyfall was one of a number of new movies shot on trust property.
In an article in the latest NTS members' magazine, the charity said it was trying to be more "film friendly".
Previously, according to the magazine, there had been concerns that productions would give priority to getting the "perfect shot rather than the welfare of paintings and furniture".
Staff at individual trust properties were also left to negotiate with crews and there was not a co-ordinated approach.
Ms Preuss was only two days into her new post when she was contacted by Skyfall's location manager Russell Lodge.
In the magazine, Ms Preuss said: "They shot on trust property and also a bit further along in Glen Etive.
"Before the filming took place, we checked with our conservation advisers how fragile the site is but it was confirmed that it was suitable for this kind of filming."
She added: "It was a really great experience to be on a set like this but the greatest reward was the feedback of the crew who were absolutely blown away by the beauty of the surroundings and the stags that suddenly appeared in front of the camera."
Other recent big budget films involving trust-managed locations have included Culross in Fife. It served as a Norwegian town in Captain America: The First Avenger.
Related Internet Links
The BBC is not responsible for the content of external sites.