Hospital inspectors say Caithness General in Wick is 'clean and well maintained'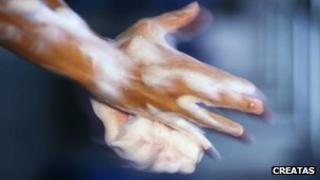 A hospital run by NHS Highland has been described as "clean and well maintained" by a team of inspectors.
The Healthcare Environment Inspectorate (HEI) has published a report following an unannounced visit to Caithness General in Wick last month.
The report said staff were regularly washing their hands and using hand gel as part of infection control measures.
But HEI recommended that NHS Highland make improvements to the way the cleaning of the building was organised.
It said domestic staff should be given written and formal allocations of their cleaning duties and responsibilities.
The inspectors also said an effective system must be put in place to ensure that patients were receiving appropriate information about infection prevention and control.