Highland school lunch money review expected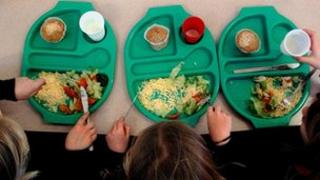 Highland Council looks set to review how school lunch money is paid for, collected and recorded at its primary schools.
An internal audit found that the procedures varied at different schools and new guidance for staff might be needed.
So-called "cashless catering", where parents can pay for meals online, has been introduced at 11 schools.
Council officials found this method made recording income easier.
However, in a report to councillors, officers said rolling out "cashless catering" to all primary schools would not be possible because of budget constraints.
The officials have recommended looking at how many more schools the local authority could afford to involve, as well as the wider lunch money review.
A report detailing the audit and the recommendations will be considered by Wednesday's audit and scrutiny committee.