Talks held on Western Isles subsea cable costs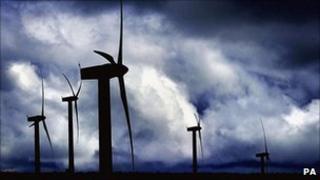 A subsidiary of energy giant SSE has held talks with UK and Scottish governments on the rising cost of a planned subsea power cable.
Last month, it was revealed that the cost of the link between renewable energy projects on the Western Isles and mainland Scotland had risen by 75%.
Scottish Hydro Electric (SHE) said it would now cost at least £700m.
David Gardner, director of transmission, said fresh talks had been held with the governments.
In an open letter on the progress of and challenges to SHE projects, he said: "SHE Transmission continues to progress development of the link to the Western Isles with the supply chain and other key stakeholders, including Ofgem.
"Following the previous statement on 1 November 2012, further discussions have been held with UK government and Scottish government regarding the cost and therefore affordability of the link to generators and, ultimately, to electricity consumers in Great Britain."
SHE said hopes of completing the cable and the £75m-worth of infrastructure needed on Lewis in 2015 could be delayed for 12 months or longer.
The Western Isles local authority, Comhairle nan Eilean Siar, has called for inquiry into the project.