Highland Council not opposed to Pentland tidal scheme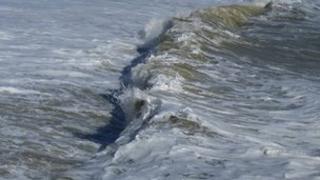 Highland Council has said that it will not raise any objections to a tidal scheme planned for the inner sound of the Pentland Firth.
Scottish government agency Marine Scotland consulted the local authority on MeyGen Limited's proposed 86 megawatt project.
The government will have the final say on the planning application.
Council leader Drew Hendry said the scheme could help boost the Caithness and North Sutherland economies.
He said: "Our development plan is supportive of renewable energy development where it is well located and when it can operate effectively, and importantly, without significant detrimental effect on the environment.
"Such a development in the Pentland Firth has the potential to bring a welcome boost to the local economy."
Highland Council officers have also recommended that councillors do not oppose plans for two wind farms.
Developer Glenmorie Wind Farm has proposed 34 turbines at Kildermorie and Glencalvie Estate near Ardgay.
SSE Renewables Developments has plans for 27 turbines at Dalnessie, Lairg.
North planning applications committee will be asked to raise no objections when it meets next week.
The Scottish government will have the final say on the planning applications.