Community Land Scotland submission to land reform review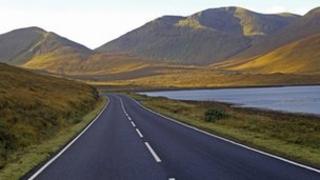 An organisation which represents community landowners has sought greater financial and legal support to people's rights to buy the land they live on.
Community Land Scotland has made the calls in its submission to an independent review of land reform.
The Scottish government set up the review last summer following criticism that the laws involved were too complex and bureaucratic.
The examination of the laws is being led by the Land Reform Review Group.
Community Land Scotland represents community groups that collectively own about 500,000 acres of land, which is home to 20,000 people.
In its submission, the organisation has sought a number of changes including a review of charitable status of trusts which hold land and which have membership not open to the public.
Also, making the existing land reform act less complex and easier for communities to use.
It has also asked that £6m the Scottish government has made available over three years to help communities buy land should be increased to £10m a year.
Chairman David Cameron said Community Land Scotland's proposals were "radical and responsible".
He added: "They are not just about new powers for communities to take greater control of their future, they set out constructive approaches to making change, with an emphasis on negotiated settlements of land transfers, and a dedicated land agency to facilitate that process.
"The new rights would only operate when ministers judged it was in the public interest to see a transfer of the land in question, and in order to further sustainable development."