Inverness Gaelic school set to grow in size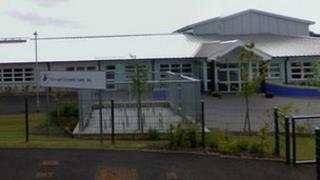 A Gaelic medium education school in Inverness at the centre of difficulties with the appointment of a head teacher looks set to increase in size.
Highland Council has been attempting to fill the post at Bun-sgoil Ghaidhlig Inbhir Nis for about three years.
In a separate development, council officers have recommended a feasibility study into expanding the school.
An annex could be created on the site to accommodate pre-school children and P1 and P2 pupils.
Bun-sgoil Ghaidhlig Inbhir Nis has more than 160 primary school pupils and almost 100 nursery pupils.
When the school opened in 2007, it was the first purpose-built Gaelic-medium school in Scotland.
However, Highland Council has been struggling to appoint a head teacher.
Last year, a European minority languages organisation raised concerns about the authority making a non Gaelic-speaking appointment.
The European Language Equality Network wrote to the council asking it to consider alternative ways to fill the post, such as appointing a Gaelic speaker and giving them managerial support.