NHS Highland to lead remote healthcare project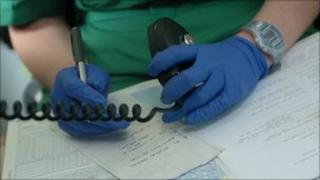 NHS Highland is to lead a project to develop new ways of delivering healthcare in remote areas.
Health Secretary Alex Neil will announce details of the pilot scheme during a visit to west Ardnamurchan.
People living in the area had concerns about a lack of out-of-hours cover following the retirement of the district nurse and two GPs a year ago.
Since then a team of emergency responders, including an ambulance technician, has been established.
Locals are to seek assurances from Mr Neil that this service will be adequately funded in the future.
NHS Highland will lead on the project to develop new models of healthcare for testing in rural areas, in collaboration with local communities.
The plans will then be evaluated to test their effectiveness, with recommendations being used to develop similar healthcare models across Scotland.
Gill McVicar, director of operations for north and west area of NHS Highland, said a one size fits all solution to the challenges of delivering healthcare in remote areas was unlikely.
Speaking ahead of his visit to Kilchoan, west Ardnamurchan, Mr Neil said: "I am committed to ensuring that all communities in Scotland receive safe and sustainable health care services.
"This pilot scheme for remote healthcare, which is being led by NHS Highland, will play a vital role in helping to meet the needs of rural communities.
"I look forward to receiving details of NHS Highland's proposals, and seeing the resulting recommendations."
In February last year, community leaders said they had received an apology over the level of out-of-hours emergency medical cover in west Ardnamurchan.
They said it was given during a meeting in Edinburgh with the then health secretary Nicola Sturgeon and Scottish Ambulance Service bosses.