Fuel discount could be raised to 7.5p says isles MP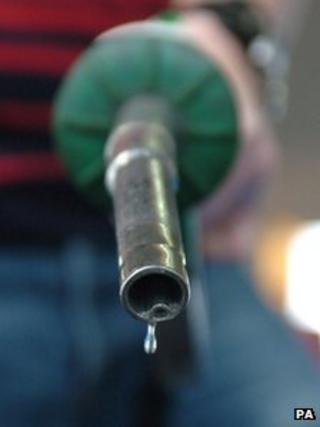 A discount in the price of fuel for motorists living on the Scottish islands could be increased, an MP has suggested.
The discount scheme, which was introduced in March, gives motorists a maximum 5p per litre reduction in duty.
But following a meeting with Treasury officials, Western Isles SNP MP Angus McNeil said the government could increase the cut to 7.5p.
The European Commission would have to approve any change to the scheme.
Politicians, government officials, fuel retailers and suppliers met in Glasgow on Thursday to discuss how the discount was working.
Mr McNeil told BBC Alba: "We found out from a civil servant at the Treasury in London that the rebate was costing something like £3.3m a year.
"It was due to be costing £5m a year, so the derogation could go up to 7.5p and cost £5m."
The UK government scheme applies to the Hebrides, Northern Isles, islands in the Clyde and the Isles of Scilly.
In December, the Treasury said it would examine whether its rebate should be extended to the mainland.
There is a proposal to extend it to parts of Cornwall and the north west Highlands.