Highland grass-cutting areas to be electronically mapped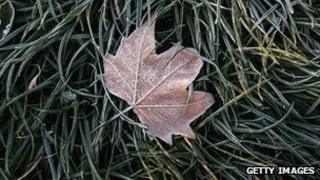 Electronic maps are to be created of the millions of square metres of ground that a council provides grass-cutting and other services for.
The maps are part of efforts to make Highland Council's grounds maintenance more efficient.
Efficiencies have already seen grass-cutting work contracted out, a move that has saved the local authority £603,000-a-year.
Council officials expect mapping of Inverness to be completed by March.
Across the city's seven wards there are about 3.4 million square metres, or 836 acres, of public open and amenity space that need some form of grounds maintenance.
In a report to the council's City of Inverness area committee, officers said this space was spread over 1,891 locations.
The rest of the Highland area is also being surveyed for the creation of other electronic maps.
At the moment, the information is available on about 150 paper maps and plans.
Officers have suggested making the electronic versions available as PDFs on its internal intranet, or the council website.