NHS Highland sorry for failures in Skye patient's care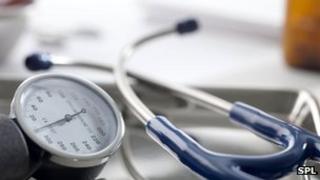 NHS Highland has apologised for failures in its care and treatment of a 92-year-old man in the weeks leading up to his death.
The man, who has not been named, was a patient of Skye's Dr MacKinnon Memorial Hospital from 31 May 2010 until he died on 4 June the same year.
A watchdog has upheld a complaint that staff failed to treat his constipation and later complications appropriately.
The health board's communication with his family was also deemed ineffective.
The watchdog, the Scottish Public Services Ombudsman's Office, has made a number of recommendations.
They include that NHS Highland ensures that treatment is initiated by clinical staff in good time when a patient's condition deteriorates and appropriate details of this are recorded in their medical notes.
Also, that the health board review its end-of-life care, with specific reference to completion of Do Not Resuscitate forms, and that it issues the dead man's family a full and sincere apology.
'Necessary changes'
NHS Highland's chief executive Elaine Meade said she had written to the man's family to apologise.
She added: "We have studied the report in detail, and alongside this, we carried out our own internal investigation.
"All of the medical and nursing staff involved have been guided through the findings and have been involved in making the necessary changes to practice.
"They fully understand the impact that this has had on the patient and their family and friends."
Ms Meade said one of the changes put in place was for greater provision of a senior member of staff to oversee medical care by the appointment of a consultant physician.
The post rotates through hospitals in Inverness, Fort William and Skye.