Aviemore go-kart site to be surveyed for wildcats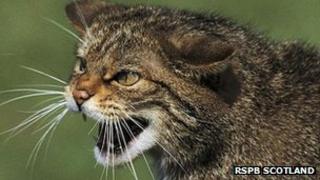 The brakes are being put on the long-awaited return of go-karting to Aviemore because the rare Scottish wildcat may forage on the site.
A survey will be carried out into whether or not cats are visiting the land on the outskirts of the town before planning consent is granted.
Aviemore's go-kart track closed several years ago.
Developer Colin Bain said it was highly unlikely that wildcats roam the proposed site at Grainish Farm.
He said: "It is not quite an industrial area, but it's not far off it.
"You have here a concrete batching point which, when it fires up, makes quite a racket.
"We have a recycling centre, and beyond there we have a major quarry and large recycling centre."
Mr Bain added that the road to the planned go-kart site was busy, and that it was close to the A9 trunk road.
He said: "I don't think it is an ideal habitat for a wildcat, particularly when you look over towards the Cairngorms you see a vast area of unspoilt countryside. I would have thought that's where you are going to find wildcats."
Stewart Taylor, a wildlife consultant for the Badenoch and Strathspey Conservation Group, said the proposed site offered foraging opportunities to wildcats.
He said: "The importance of a site like this is it gives a variety of feeding sites for both birds and mammals, particularly the potential wildcat.
"They like this sort of rough grazing on the edge for the small animals that they can find, but once you go out into the more open ground we are starting to see lots of rabbit warrens.
"Rabbit warrens are a prime site for finding food, particularly in winter time."