Highland and island stations closed to public overnight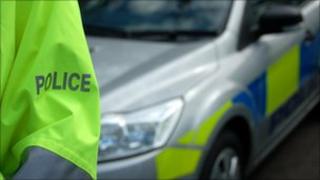 The front desks of police stations in five towns will no longer be open to the public overnight, Northern Constabulary has said.
The counters at the stations in Dingwall, Fort William, Lerwick, Stornoway and Wick had previously been available 24 hours per day.
Police said the opening of hours of the receptions at Alness, Portree and Thurso had been "reduced slightly".
The changes have been made ahead of the launch of the new single police force.
That new national police service of Scotland will officially start operations on 1 April.
Northern Constabulary said officers would continue to work from the police stations affected by the changes to opening hours.
Police response
Divisional Commander Chief Supt Julian Innes said: "Police will still maintain a visible presence in communities, working out of the stations, shared premises or on mobile patrols.
"Reception hours of stations will be tailored to actual demand as 95% of requests for service are made by telephone rather than counter calls.
"We encourage people to contact us during opening hours where they have a routine enquiry.
"However, if at any time people require a police response, that response will still be provided."
Northern Constabulary was criticised in the past for making changes to public opening times of its stations.
Confirmed closure
In 2010, public service union Unison Scotland attacked a reduction in hours at a new £1.6m police station in Nairn.
The police force went ahead with the reduction in reception opening hours from 24 hours to 12 at Nairn - and also Aviemore the following year.
In March 2011, Northern Constabulary confirmed the closure of 16 police stations across the force area.
The move was part of efforts to save more than £4m and to help the force maintain a high number of police officers.
The chief constable at the time, Ian Latimer, was criticised by some police board members after urging the closure of a station at Beauly, the nearest police station to where he lived.
Almost 500 people signed a petition calling for the station to be retained.