Inverness car parking fees could rise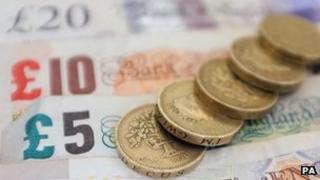 Highland Council has proposed increasing charges at some car parks and raising the cost of parking fines.
The local authority said the public had been open to the idea of higher car park fees during consultation on the council's budget.
In a report, officers said fines at their current levels were not a deterrent to parking infringements.
It has been proposed doubling the fine for 14 days non-payment to £20 and 30 days to £40.
The council has also suggested changes to the cost of contract parking - spaces paid for on a monthly basis - at sites it owns in Inverness.
It proposes increasing the charge in the Rose Street multi-storey car park from £37.50 per month to £50 for non-allocated bays.
The cost of a dedicated bay could rise from £37.50 to £75.
All contract parking at car parks near Inverness Cathedral and the Raining Stairs would also be withdrawn under the plans.
The changes could come into effect on 1 May.
Highland's transport, environmental and community services committee will consider the proposals on Thursday.