Plan to avoid delays on new Skye hospital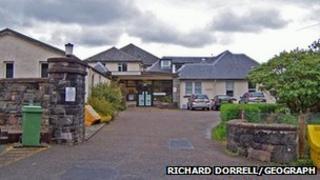 An independent adjudicator could be asked to have the final say on the location for a new hospital to serve Skye, Lochalsh and south west Ross.
Kate Earnshaw, of NHS Highland, told a meeting of community council representatives that it could be a way of avoiding delays in the project.
The health board has proposed building a new hospital to replace Skye's two existing hospitals.
A steering group has been set up to push the plan forward.
There is a demand for a new facility as Portree Community Hospital and Dr Mackinnon Memorial Hospital in Broadford will fail to meet modern standards in the near future.