Linda Norgrove Foundation to aid abused women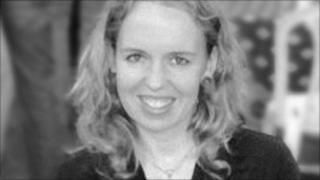 A charity, set up in memory of a Scots aid worker killed in an attempt to free her from kidnappers, is to help victims of domestic abuse in Afghanistan.
Linda Norgrove, from Lewis, had been working in the country when she was seized by rebels in 2010.
The 36-year-old was killed by a US grenade during a failed rescue attempt.
The Linda Norgrove Foundation, which was set up by her parents, will cover the cost of emergency medical treatment for abused women.
Funds are also to be used to pay the scholarships for six young women to study law at a higher education college in Kabul.
The aid worker's mother Lorna Norgrove said some women suffered terrible abuse at the hands of their husbands and families.
She added: "We're just grateful to have the chance to help them.
"But we are also determined to look to the future for women in Afghanistan and educating women is an important part of that.
"Nothing will change for women in Afghanistan in the long term if women remain isolated and uneducated."