Norwegian firm to open supply base at Scrabster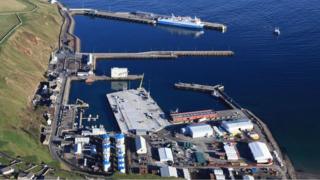 A company that provides services for the Norwegian oil and gas industry is to open its first supply base in Scotland.
NorSea Group, which operates nine sites in Norway, has signed an agreement with Scrabster Harbour Authority to set up a base in Caithness.
Trust chairman William Calder said Scrabster offered access to oil and gas fields west of Shetland.
NorSea Group also hopes to be able to supply new renewable energy projects.