Glencassley and Sallachy wind farms not opposed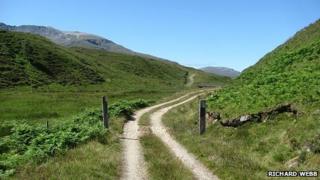 Highland councillors have decided to raise no objection to plans for two new wind farms.
Energy giant SSE has proposed installing 23 turbines at Glencassley and WKN AG 22 at Sallachy, both in Sutherland.
Highland Council's north planning committee voted not to oppose the projects.
The Scottish government will have the final say on the two planning applications.
SSE and WKN AG have welcomed the committee's decisions but they have been criticised by the Mountaineering Council of Scotland (MCoS).
MCoS director of landscape and access Ron Payne said: "A few weeks ago there was fighting talk from Highland Council saying it would write to the Scottish government about wind farms.
"Today the councillors have failed Scotland, its people and its most precious landscapes by refusing to oppose industrial-scale proposals that will blemish some of our most beautiful mountain landscapes."