Inverness could get more cold call control zones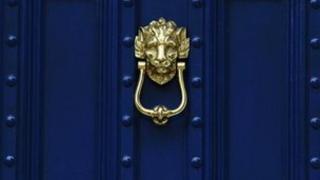 Three more cold call control zones (CCCZs) could be set up in the Highlands if a pilot project involving Army families is a deemed a success.
Highland councillors will be asked to agree in principle to the proposal at a meeting next week.
The trial was launched in November last year and involves Army families and their neighbours living in Wimberley Way in Inverness.
It was a response to rising complaints about traders knocking on doors.
Businesses cannot be prevented from entering a CCCZ, but it is hoped that streets signs and window stickers promoting the zone may act as a deterrent.
An offence can be committed if a trader refuses to leave a property after being asked to do so.
The Army community in Inverness is linked to the city's Cameron Barracks and Fort George at nearby Ardersier.
Northern Constabulary, the Military Police and Highland Council's trading standards are involved in the pilot project.