Nairn festival plans Twitter story and song contests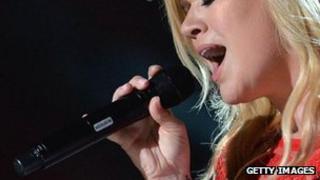 Nairn Book and Arts Festival has launched its first song-writing and Twitter story competitions.
Organisers said they wanted the programme for the 10th anniversary event to be more "adventurous".
September's festival will also feature a political debate on Scottish independence.
Highland SNP MSP Fergus Ewing and Liberal Democrat MP Danny Alexander will argue the case for and against independence.
The song-writing contest has categories for under 18s and over 18s.
The Twitter competition is for stories of up to 140 characters long, the same number tweets are restricted to.
Festival guests will include BBC Radio 4 broadcaster James Naughtie, MFR radio presenter Nicky Marr, fashion designer Sandra Murray, Norwegian crime writer Vidar Sundstol and comedy actress Sara Pascoe.
Pascoe appeared in The Thick of It and Twenty Twelve, which was named best situation comedy at the British Academy Television Awards in May.
Chairwoman Elizabeth Findlay said the event offered a broad range of talent, workshops and competitions.
She said: "We've been more adventurous in our programming this year, featuring more events where music, literature and visual elements combine, and looking at new forms of writing like Twitter fiction."